Large Format Drying Equipment
7/19/2023 (Permalink)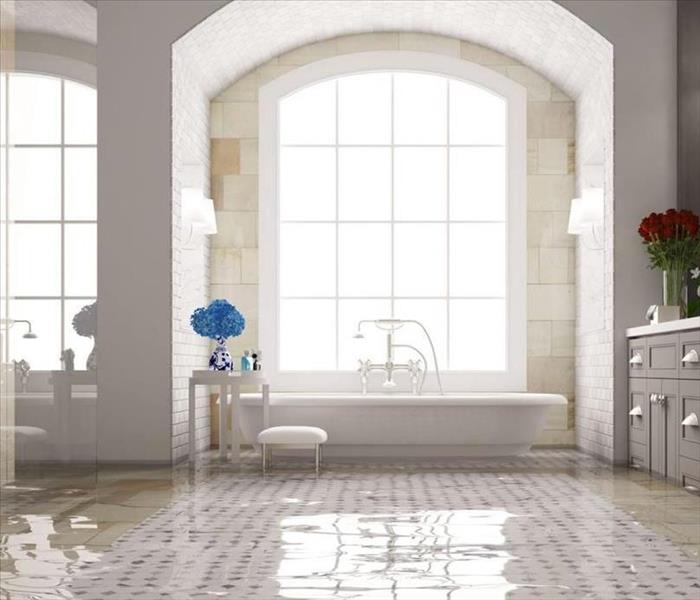 When a water line breaks in your home or business, it's only a matter of seconds before the water starts causing serious damage. Once SERVPRO of Muskogee/McIntosh Counties & Tahlequah removes the excess water, the floors and walls may appear dry, a quick inspection will reveal they are wet to the touch. Our Professionals will use room measurements, temperature, and relative humidity to determine the optimal number of air movers and dehumidifiers to dry your property. We'll carefully monitor the progress using moisture meters until the materials return to acceptable drying goals. Professional and Industrial-grade dehumidifiers are used and help prevent secondary water damage like swelling and warping of floors, walls, and furniture. High-speed air movers are also utilized to create airflow across walls, carpets, pads, and furniture, which accelerates the evaporation of moisture.
Need Emergency Service?
Call Us 24/7
918-913-4490
We're always "Here to Help"